Silvery seventies chic
Got a 50ml eau de toilette for £33 from Boots.
This is an iconic one. It launched in 1970, so is now fifty years old, designed with arty, assertive, metropolitan intellectual Parisienne Left Bank ladies in mind.
The fab silver black and bright blue striped metal tin is instantly recognisable and looks mega 70s. It is also really light weight, and as it is opaque it protects from light damage – much more practical than chunky glass bottles and designed to chuck in a handbag. My mum is not a perfume person, but I remember seeing it in friends' mums' bathrooms in the 1980s, and my mother in law immediately recognised the packaging when she saw I'd bought some, as did my husband ('I used to see that in the bathroom when I was a kid!'). I will give MIL this can for a trip down memory lane.
It was one of the first perfumes to be marketed as a 'feminist' scent, if there is such a thing. For the first time a brand was saying, 'here, buy this for you, you've earned it with your own money and it will make you feel good' instead of 'get this for the wee missis she'll love it'. Two examples of the 'Business Lady' marketing genre below.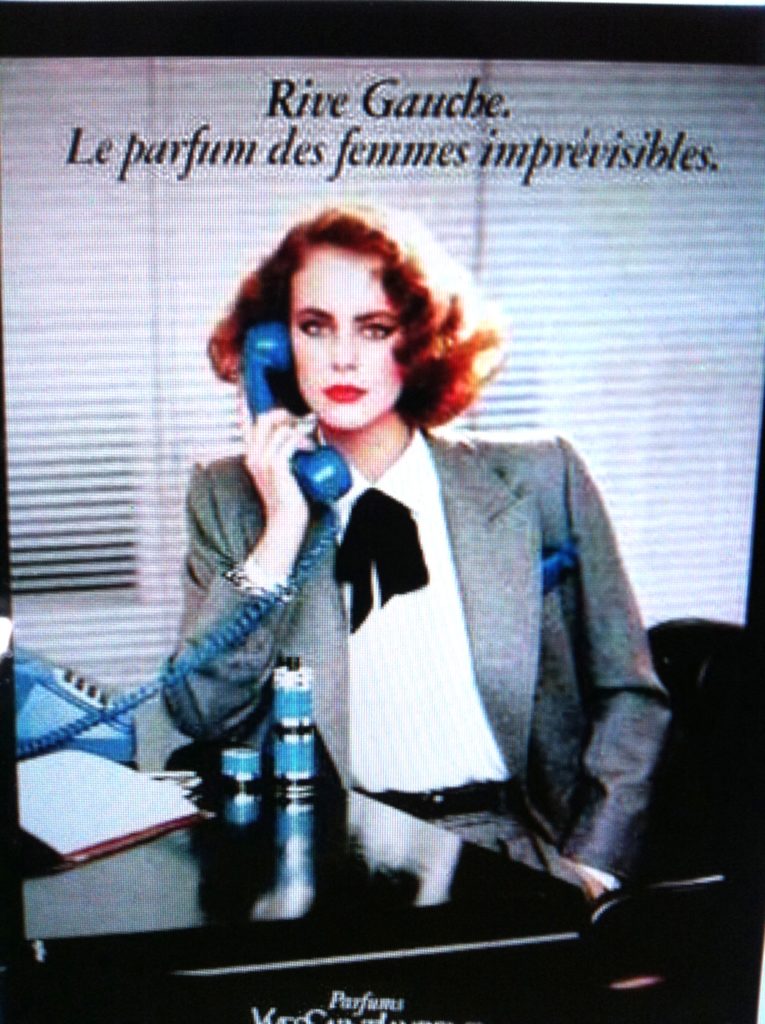 I don't think I'd smelled it before so it was a surprise for me. This is a silvery, shimmering, shivery, glittering light floral. I believe that sparkliness comes from a chemical ingredient called aldehydes – integral to many famous early twentieth century scents like Chanel No 5 and Arpège.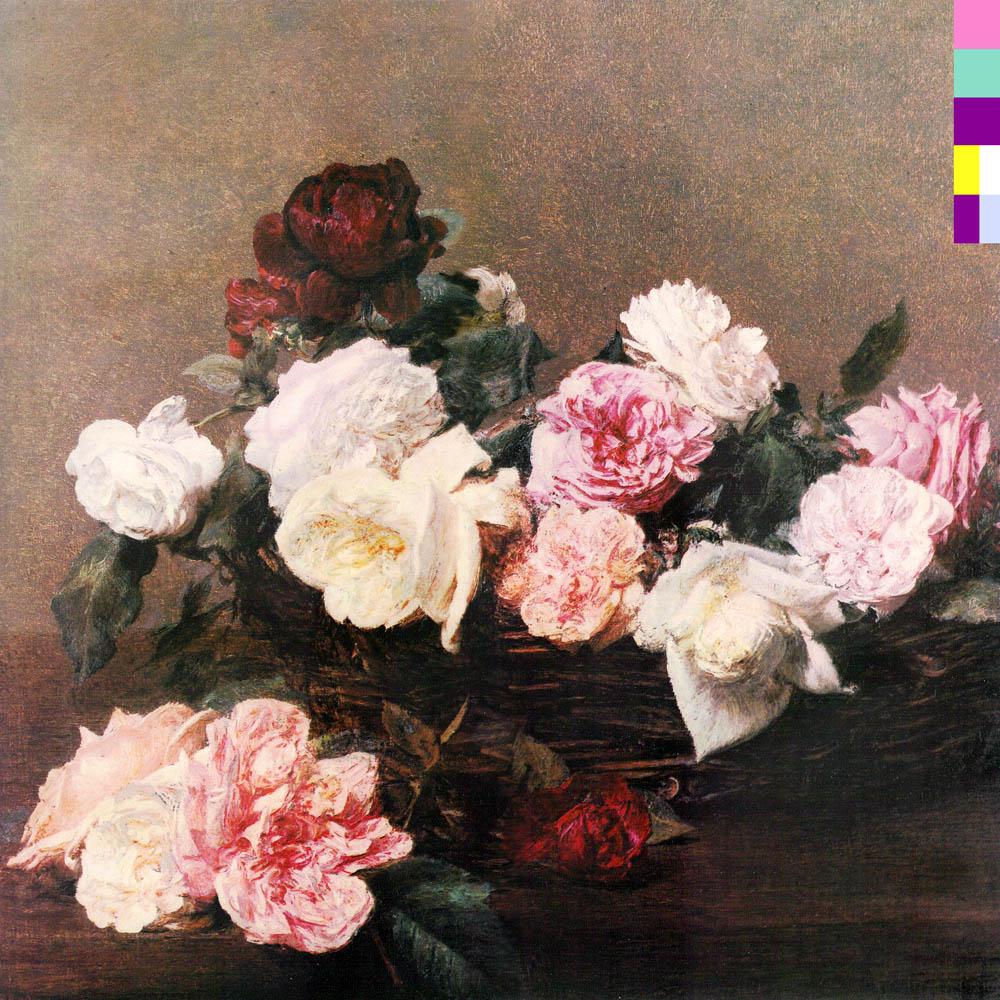 There is a really strong metallic note in it for me – strange that a perfume can smell of metal. I almost get an association of sucking on a piece of tin foil or of cleaning silver with Brasso. It softens and gets cuddlier though, and then I get the white flowers and roses coming through and it smells like a cuddle from someone's chic mum. Beautiful, but not quite me.
It is almost an electronic smelling white rose. For me its fit with the graphics of New Order's Power Corruption and Lies (good story about origin of that cover here).